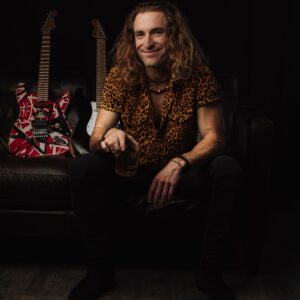 Since David Lee Roth took our first 2 guitarists from us, we figured it was time to take one of his!
Please welcome on guitar, from the David Lee Roth Band, the incredible Frankie Lindia!!!
We are looking forward to bringing the energy and fire of Van Halen music to you for many years to come.