It's been too long!
We miss the music. We miss our fans and the energy we feel from you during our live performances.There's not much we can say that you don't already know. The road to getting our lives back to normal has been full of hairpin turns, potholes, speed bumps, and roadblocks. It was not easy, but folks, we're here to tell you that WE ARE OFFICIALLY BACK!
Live events all over our nation are opening up to full capacity due to having complete confidence that the pandemic is behind us. The show must go on and your favorite Van Halen tribute band can't wait to see you ASAP!! As a tribute band, paying homage to Van Halen has always been our goal. We are fans of the mighty Van Halen as much as you guys are. The loss of Eddie Van Halen in October 2020 was a devastating blow to us. Add to the fact that we couldn't celebrate the life of the man that gave us so much, made 2020 a year we'd rather forget. R.I.P. EVH…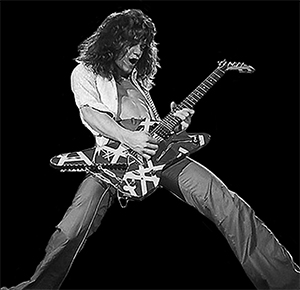 Our gig calendar for the remaining days of 2021 are quickly filling up!  It's been too long, but we cannot wait to finally see you on at our shows rockin' out with us. We'll see y'all very soon!