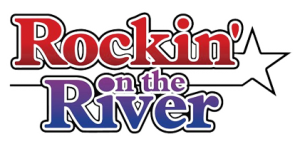 Rockin' on the River is Northeast Ohio's longest running and highest attended outdoor concert series at BLACK RIVER LANDING in Lorain, Ohio!
We bring the best national, regional and local talent from classic rock to pop and a whole lot more. Add to that the best sound and light show available. We are committed to insure you an experience that will keep you as a fan for many years to come.
Most concerts are Fridays with some added Saturday nights! All are $7 admission at the door unless otherwise noted.
You can bring lawn chairs.
Lake Erie Living Magazine voted Rockin' on the River "Best Live Music Venue of Lake Erie" 3 years in a row.
Come join us. There's plenty of Food, Beer, Wine, Spirits, and Vendors.
Come early, grab dinner and drinks with friends and enjoy 2 great bands along with everything else!
Please remember NO COOLERS are allowed on the premises. NO FOOD OR DRINKS are allowed to be brought in. We do enforce this rule and ask you to support our vendors.